Heading to PAX East? Find out how you can obtain some exclusive DDO and LOTRO swag as well as invites to Turbine's PAX Party!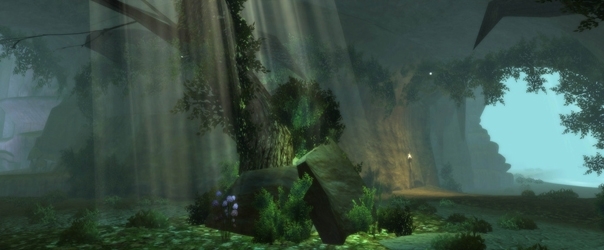 Heading over to PAX East this weekend? Enjoy getting free stuff? Then you're in luck, as the good folks over at Turbine have you covered!
Throughout the weekend you'll be able to catch up with Dungeons & Dragons Online (DDO) developers on the show floor, as well as pre-purchase the upcoming expansion Menace of the Underdark. You'll also be able to pick up an in-game swag bag which includes a server-wide Winter Wolf Creature Companion! A lifetime VIP membership is also up for grabs by entering the Lolth tournament at the DDO demo stations, with entrants getting a Drow miniature figurine just for taking part!
You can find more information on the DDO official forums, but be sure to head down to the WB Games booth (#424) before the swag runs dry!
For those of you still making plans for your PAX East Evening Entertainment, Turbine has an invite-only event available to fans of their games! In order to celebrate 5 years of Lord of the Rings Online (LOTRO), the DDO expansion pack, and 13 years of Asheron's Call, the studio is holding One Turbine Party to rule them all! The event is the evening of Saturday April 7, but invites are limited and restricted to those 21 years or older.
There's more information on the event on the official LOTRO site, with even more exclusive swag up for grabs! You can get in by finding a member of the Turbine Community Team and asking nicely for an invite. And remember: first come, first served!